Converging marine technologies are being incorporated into exciting new boats by Stanley designers and engineers who are offering practical solutions in the Caribbean and beyond.
According to company president, Bill Connor, "The region's challenges are increasing, but they can be met by all-weather multi-purpose vessels."

"Our boats offer improved features for ports and agencies that are called on to handle complex tasks in tough conditions. And that's exactly what we do best, no matter if the weather is hot, cold, or otherwise."
Stanley Aluminum Boats, based in Parry Sound, Ontario, Canada, is one of the companies at the forefront of advanced vessels that are hard at work in places like the Cayman Islands, for example. In 2016, the company introduced a breakthrough 32' Rescue Boat in Cayman with a unique canister life-raft launch system. The fire service boat is stationed near the airport, where it can rescue up to 300 persons from the water, if necessary. It also functions as a landing craft, and can be used in very shallow water to quickly transport emergency personnel and their gear.
Stanley, which has been in business for over 30 years, has placed multi-function boats worldwide, for coastal and harbour security, spills response, cargo transport, water taxis, and much more. Their welded all-aluminum patrol and law enforcement boats are deployed in over 20 countries, alongside 'Stanleys' for fire, rescue, diving, and commercial projects. All are low-maintenance, built for constant-duty.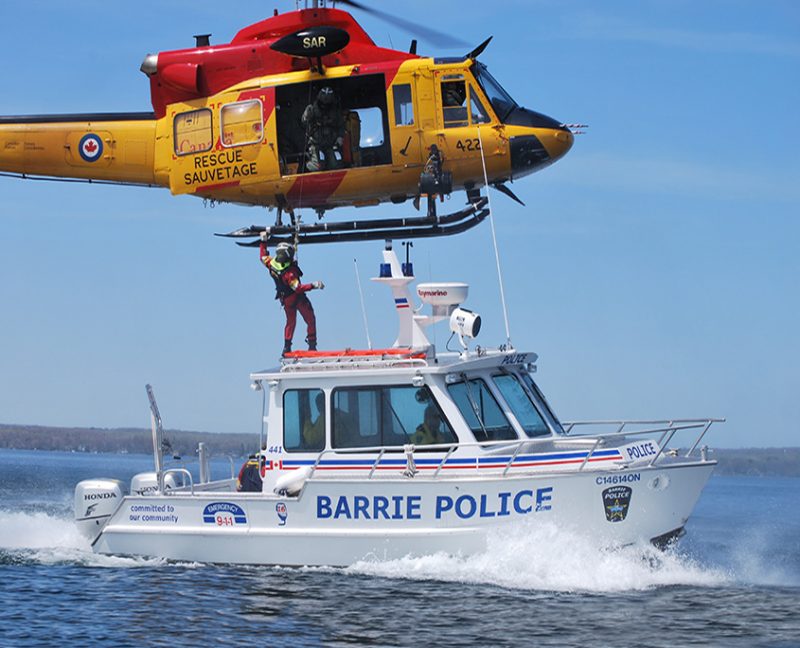 Stanley's most famous heavy-duty landing craft, a model known as the Bullnose, is especially popular in the 30' to 45' range, and recently it has been the main platform for new designs that incorporate features such as FLIR thermal imaging systems, which give port authorities the ability to 'see' in total darkness. This offers many advantages to crews who are responsible for surveillance and threat detection, but it also is an essential part of search and rescue operations, both offshore and near-shore.
Bill Connor: "When combined with side-scan sonar, the Bullnose becomes a major asset for agencies that are working in difficult conditions during search and recovery: for victims, weapons, contraband, or other targets. For specialized port security, the boats can also be equipped with radiation detection to pinpoint contamination sources."
Heavy weather, tropical storms and hurricanes, have had devastating consequences in the Caribbean, so Stanley engineers have focused on building a range of economical boats that can be deployed quickly and easily in any location. This includes a nimble, rapid response boat that is only 20' long, powered by a single outboard, that can be used in flooded, debris-filled waters. Optional packages are customized for divers, first responders, and for search and rescue crews in 22' and 24' versions.
At the other end of the size spectrum, semi-custom boats up to 55' long, equipped with automatic drop-down bow gates, can be landed on beaches or near jetties, to relocate people who may be otherwise stranded in the immediate aftermath of a hurricane. These workhorses are also capable of delivering reconstruction equipment and supplies directly to the affected ports and harbours, and can be rigged with cranes and davits for easy loading and off-loading. These 'Stanleys' often perform double-duty as buoy tenders, and can be utilized for ports maintenance and salvage jobs. It is not uncommon for these same boats to be used for moving heavy equipment such as fork lifts, yard tractors, fuel tanks, vehicles and road equipment.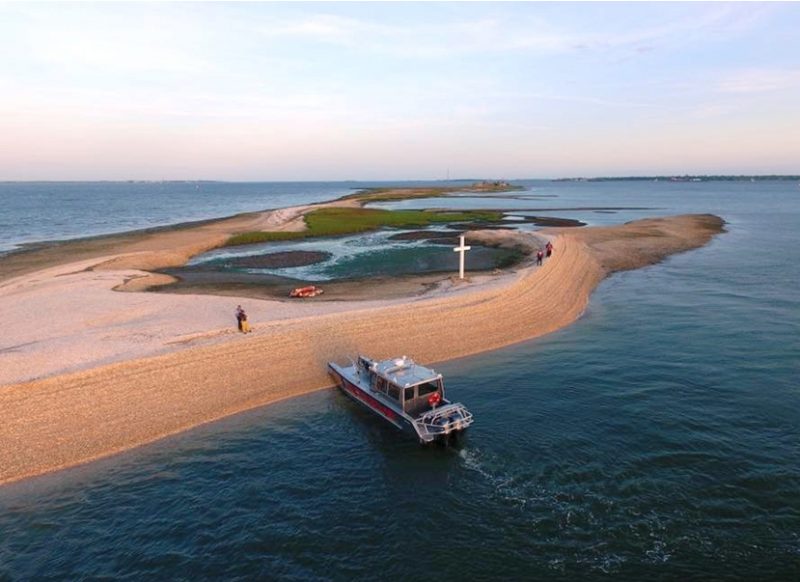 Recently, Stanley unveiled a custom design for an island agency that wants to pump-out sewage from visiting boats, to help keep the local waters clean and enhance public health. A high-capacity vacuum tank with a very fast pump can be brought alongside boats for equally fast transfers, which can then be properly offloaded and processed onshore. The pump-out boat also carries freshwater to clean the vessels as necessary. The designed boat is simple to operate and can be handled by one or two crew with minimal training. Older, more unwieldy systems have been eclipsed by Stanley's 'push-button-easy' approach.
On another front, a Stanley concept boat is on the drawing board for delivery of medical and dental services to island communities and "up-river" locations. With an overall length of less than 60', the "hospital boat" includes surgical facilities for patients who might otherwise wait months or years for necessary procedures. The boat may also incorporate neonatal and other specialized medical services, depending on the particular needs of the local communities.
Upcoming boat deliveries in the Caribbean region are scheduled for the Turks and Caicos Islands, and Stanley is awaiting favourable decisions in Grenada, Tortola, and the Dominican Republic, for other specialized vessels.
Bill Connor says, "Stanley can provide expedited boats for islands that are in a Declared Emergency situation. The Stanley team understands heavy weather outcomes that produce widespread flooding and other challenges, and we can assist at every level."
Stanley Aluminum Boats will participate in the upcoming International WorkBoat Show, New Orleans, November 28-30, 2018. The show is an annual expo for commercial boat builders, owners, and operators. Stanley Boats will located in Booth 3370, Morial Convention Center.